Ski Area
2022-2023 LATE Season Hours of Operation
| | |
| --- | --- |
| Monday | CLOSED |
| Tuesday | CLOSED |
| Wednesday | CLOSED |
| Thursday | CLOSED |
| Friday | 12:00pm – 9:00pm |
| Saturday | 9:00am – 5:00pm |
| Sunday | 9:00am – 5:00pm |
Early ticket pickup is available 15 minutes before opening.
79 Powers Road
Westford, MA 01886
Snow Tubing Park
2022-2023 LATE Season Hours of Operation
| | |
| --- | --- |
| Monday | CLOSED |
| Tuesday | CLOSED |
| Wednesday | CLOSED |
| Thursday | CLOSED |
| Friday | CLOSED |
| Saturday | 10:00am – 5:00pm |
| Sunday | 10:00am – 5:00pm |
Early ticket pickup is available 15 minutes before opening.
179 Great Road
Littleton, MA 01460
(978) 692-3033
Outlook Restaurant

OPEN Tuesday – Sunday, plus Monday's during holiday/school break periods
Dinner Hours (kitchen closes at 10:00 PM, drinks until closing)
| | |
| --- | --- |
| Monday | CLOSED |
| Tuesday | CLOSED |
| Wednesday | CLOSED |
| Thursday | CLOSED |
| Friday | 11:30am – 10:00pm |
| Saturday | 11:00am – 10:00pm |
| Sunday | 11:00am – 6:00pm |
Fine dining with a scenic view of the ski slopes. Open in the Winter, Summer, and Fall.
79 Powers Road
Westford, MA 01886
(978) 692-5700
Refund Policy
No refunds, all sales are final. If we are closed due to weather or any other reason, then we will issue a credit via email to rebook your experience for another date and time available at Nashoba Valley Ski Area and Nashoba Valley Snow Tubing Park. (Please be sure to check your spam and promotion folders). We sell all tickets online and they often sell out in advance. The weather, conditions and speeds vary constantly. We do not guarantee any specific number of days of operation, hours or the number of runs you can do in a specific time frame.
Promotional cards expire on the date listed on them or at the end of the season they are purchased, whichever comes first.
Approved Equipment
The only approved equipment for lift service at Nashoba Valley Ski Area is skis, snowboards and snowblades with metal edges and proper retention devices(bindings) that appropriately fit. all equipment must have functioning run away prevention devices, (skis must have fully functioning brakes or leashes, snowboards must have leashes). Equipment not allowed includes but is not limited to snowskates, snowscooters, snowbikes and boots that are not intended to be used with ski or snowboard equipment. NO BACKPACKS allowed when riding a chairlift.
Children Riding Lifts
Any child riding a chair lift at Nashoba Valley Ski Area must be wearing skis or a snowboard and have sufficient ability to ride the lift. They must be familiar with proper loading, riding, and unloading practices as well as etiquette. Transporting a child in a backpack or front pack on any chair lift or surface lift at Nashoba Valley Ski Area & Snow Tubing Park is prohibited.
Uphill Policy
There is NO uphill traffic is permitted, including touring, hiking or snowshoeing.
No dogs allowed on hill or lifts!
Terrain Parks – all users must have a valid ticket or season pass to use the park. Hiking may be allowed by staff when appropriate, but ALL users of the park MUST wear and visibly display a valid ticket or season pass.
Spectator Policy
Uphill hikers are not permitted.
Lift and base personnel will alert ski patrol in the event of hikers starting up any trail.
Spectators must stay outside of all fencing or ropes in place on the event venue (including b-net or event-fencing).
Spectators must obey and follow rules and instructions of race or event officials, resort staff and/or patrol personnel.
Dogs or other pets are not allowed on the slopes or venue areas. You must clean up after any animals who are brought on to the property.
Sleds, dollies, outdoor cooking equipment such as grills, coolers, strollers or other equipment are not permitted on the slopes or event venue.
Persons found in violation of this policy will be removed from the event venue and/or the resort grounds without refund.
Outside Food & Beverage Policy
Due to food and liquor licenses, the following are strictly prohibited at Nashoba Valley Ski Area & Snow Tubing Park:
No outside alcohol allowed on property, including any parking area or lodges.
No outside vendors may be brought onto NVSA property for catering purposes..
No buffet-style meal service may be set up by guests in the lodge. This qualifies as an outside catering and is in direct violation of our food service license.
All outside food brought in by guests must be for individual family use only- not for large groups of people.
No cooking or heating devices are allowed anywhere on NVSA property, unless previously approved by management. This includes but is not limited to crock pots, heated storage devices, coffee pots, water boilers, griddles, grills, and hot plates.
Food and beverage staff is not allowed BY LAW to store, prepare, or reheat outside food brought onto NVSA property by guests- no exceptions.
Guests may not bring cases or large, bulk quantities of bottled beverages, including water, onto resort property.
Drone Policy
For safety reasons, Nashoba Valley Ski Area & Snow Tubing Park prohibits the operation or use of unmanned aerial systems, or aerial drones, by the general public. Any change to this policy must be approved in writing prior by upper management.
Wireless Internet
Wi-Fi is available throughout the base lodges.
Your Responsibility Code
Always stay in control. You must be able to stop or avoid people or objects.
People ahead or downhill of you have the right-of-way. You must avoid them.
Stop only where you are visible from above and do not restrict traffic.
Look uphill and avoid others before starting downhill or entering a trail.
You must prevent runaway equipment.
Read and obey all signs, warnings, and hazard markings.
Keep off closed trails and out of closed areas.
You must know how and be able to load, ride and unload lifts safely. If you need assistance, ask the lift attendant.
Do not use lifts or terrain when impaired by alcohol or drugs.
If you are involved in a collision or incident, share your contact information with each other and a ski area employee.
Winter sports involve risk of serious injury or death. Your knowledge, decisions and actions contribute to your safety and that of others.
The Sunset Tiki Bar and Grill
Dining and Drinks on a private sand beach.
The Tiki Bar will reopen in early June 2023. Swimming until dusk and live music every night!
| | |
| --- | --- |
| Sunday | Closed |
| Monday | Closed |
| Tuesday | Closed |
| Wednesday | Closed |
| Thursday | Closed |
| Friday | Closed |
| Saturday | Closed |
79 Powers Road
Westford, MA 01886
(978) 692-5700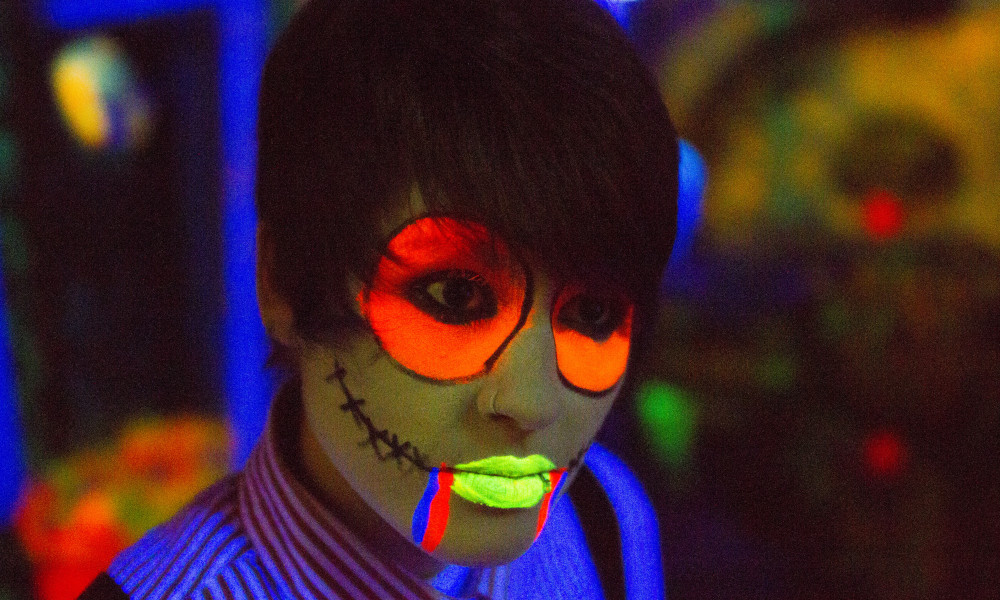 Witch's Woods Haunted Screampark
Haunted Hayride and Halloween Screampark with 7 scary attractions
Open Thurs-Sun in October
79 Powers Road
Westford, MA 01886
(978) 692-3033